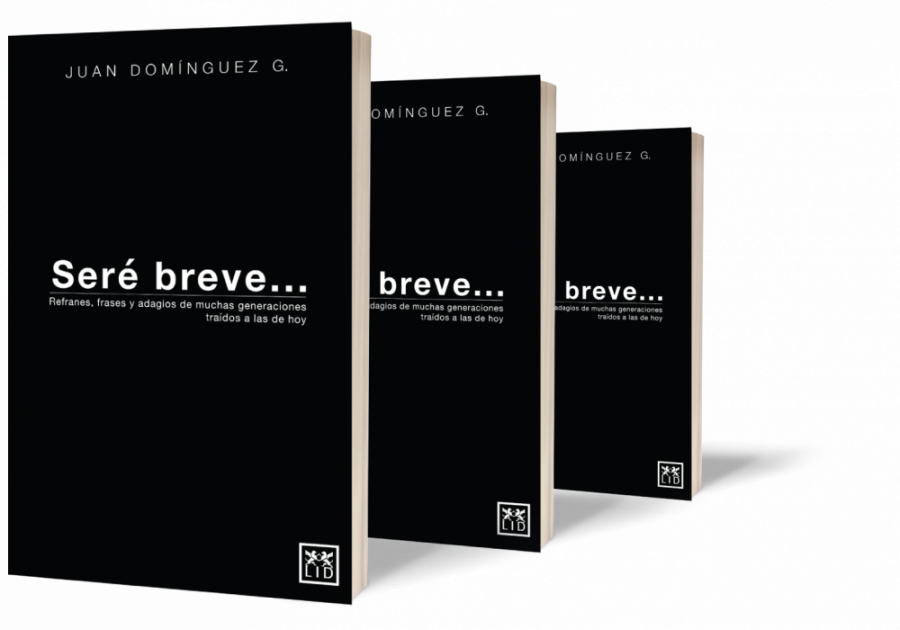 Sere breve … a unique work that brings together proverbs, sayings, advice, popular phrases and puts them in a current key thanks to the wise reflections it offers.
Conciseness is one of the most appreciated qualities in human communication, especially in these times; If we add to conciseness the weight of knowledge and the grace of expression, we find ourselves facing those verbal miracles that are sayings, proverbs, which constitute an authentic cultural heritage of humanity.
Juan Domínguez, author of the book and expert in human and organizational behavior, has gathered 200 reflections that he has enriched with 201 proverbs and 200 photographs of Juan Camilo Paredes to think, feel, learn, share his multiple readings
It is a book without an index and with a refined design with a constructivist air that induces its reading or consultation freely, encouraging the reader to make it their own in a totally personal, intuitive way, preserving its light and pleasant spirit.
LID Editorial Mexicana proudly presents it as a rich treasure of wisdom built with small communication jewels that bring ancestral experiences concentrated in a few words and turned into life lessons to the present moment. Conceived during the difficult times of the pandemic, it is a sign that "there is no harm that does not come for good".
Siembra vientos y
cosecharás tempestades
Que cuando la muerte te encuentre,
te encuentre con vida
Caras vemos, corazones no sabemos